Get to Atrani with a public Transport
Long story short: 🚞 Napoli-Salerno, ⛴ Salerno-Amalfi, 🚶‍♀️Amalfi-Atrani
Atrani & Amalfi so close, that they're almost the same town. Do not rely on Google Maps. It is really confusing. Try to avoid going to Sorrento or train station in Vietri Sul Mare. This ways works, but it is time consuming…
Naples 🚂 Salerno
Take a train from Napoli Centrale to Salerno train station. There are a lot of different trains you can take but they will all take the same amount of time. The cheapest one you will find costs 4,30€. You can always see timetables and even buy a tickets on a website www.trenitalia.com. If you not sure about your time in Naples, you can always buy tickets in a train station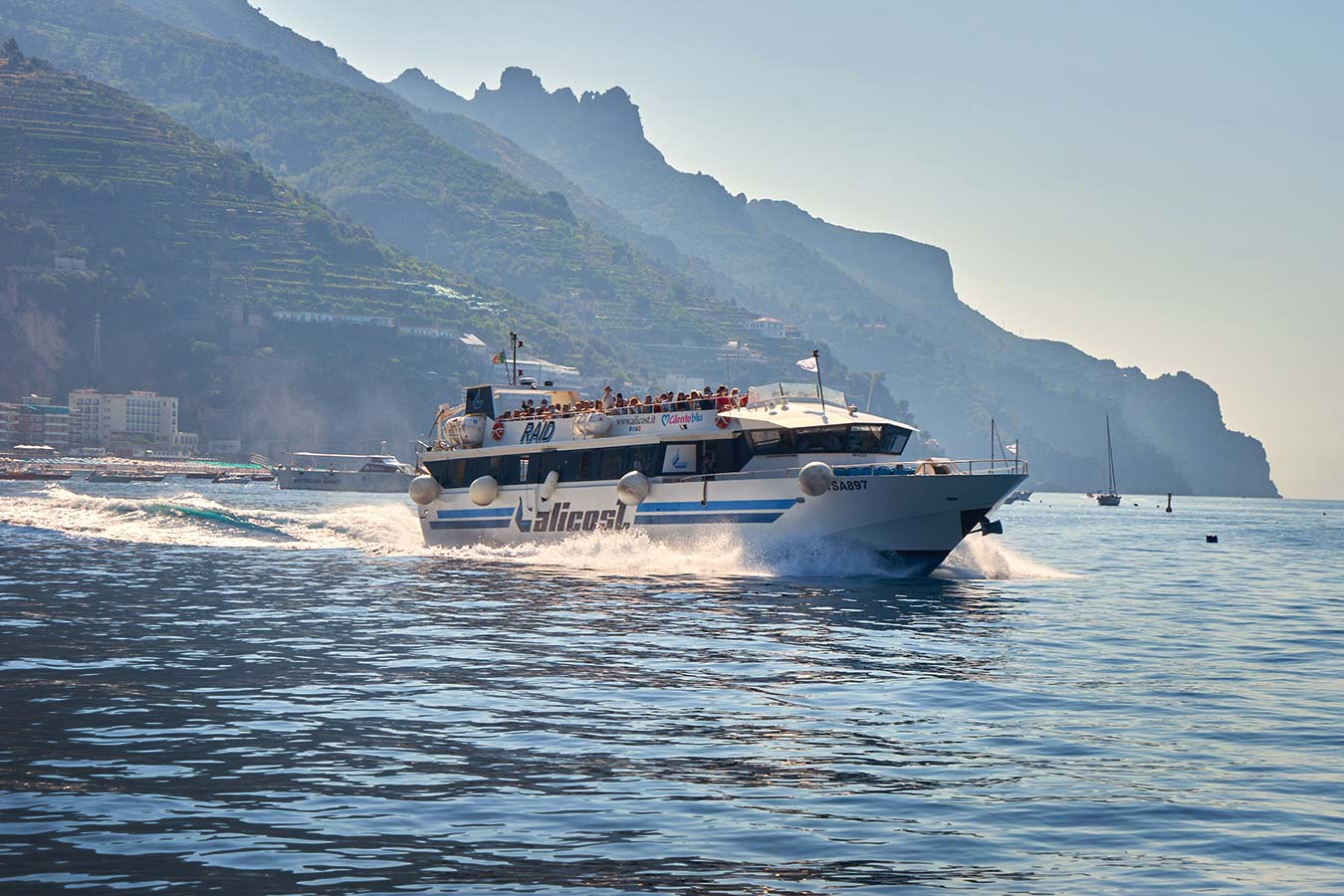 Salerno ⛴ Amalfi
Just walk two blocks from the train station towards the sea. There you will find the seaport of Salerno. Ferry is the fastest and most pleasant way to get to Amalfi (there is no stop in Atrani). The price for one way is 8€ per person. From Amalfi you can walk to Atrani via the main road. When you get off the ferry look to your right to the road by the water, this is the way you want to walk. It's about a 10 minute walk all together.
Download Ferry Timetables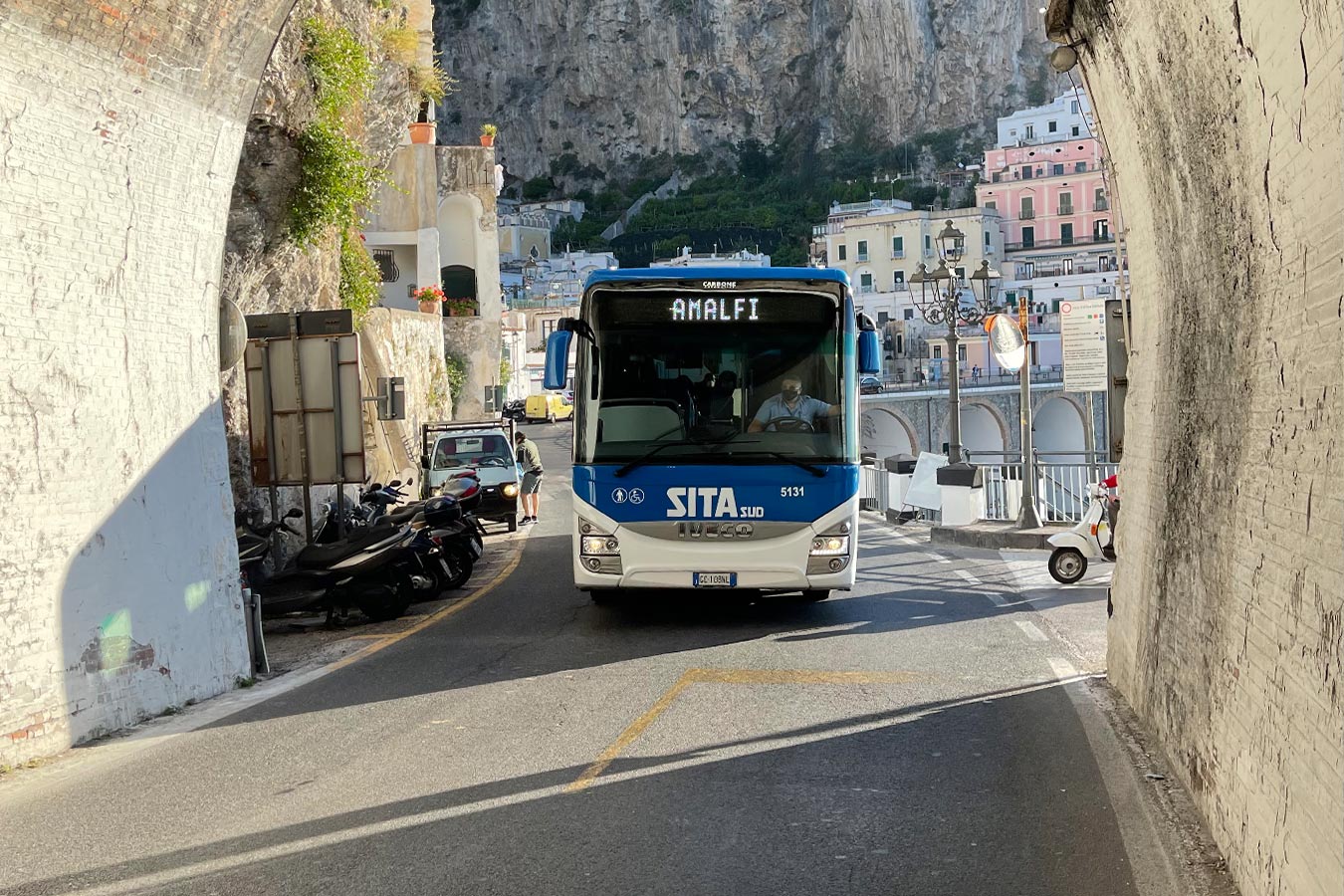 Salerno 🚌 Atrani
There is a bus stop located right at the exit of the train station. The name of the stop is SITA bus. On google maps this bus line marked as 5120. Usually the direction will be written on the top of the bus.
🎟 Tickets: you need to buy tickets before you get on the bus in any shop with the letter "T" (Tabacchi) outside.
Download bus Timetables
From the bus stop or Seaport of Amalfi you need to walk along the shore to the tunnel. It's located on the left and isn't visible from the main road. Near caffe dejavu Amalfi Go inside of the tunnel. It's always open and its only for pedestrians; the safest road from town to town. When you are out of the tunnel cross the road, on your left will be entrance to the restaurant Cantina Nostromo (way across another tunnel). Walk right through the restaurant, then down the steps and you will be in town just below the bus stop for Atrani.
From the main parking lot you need to go up till the fruits and vegetables shop. Then go to the tunnel. Then 10 steps up and you arrived.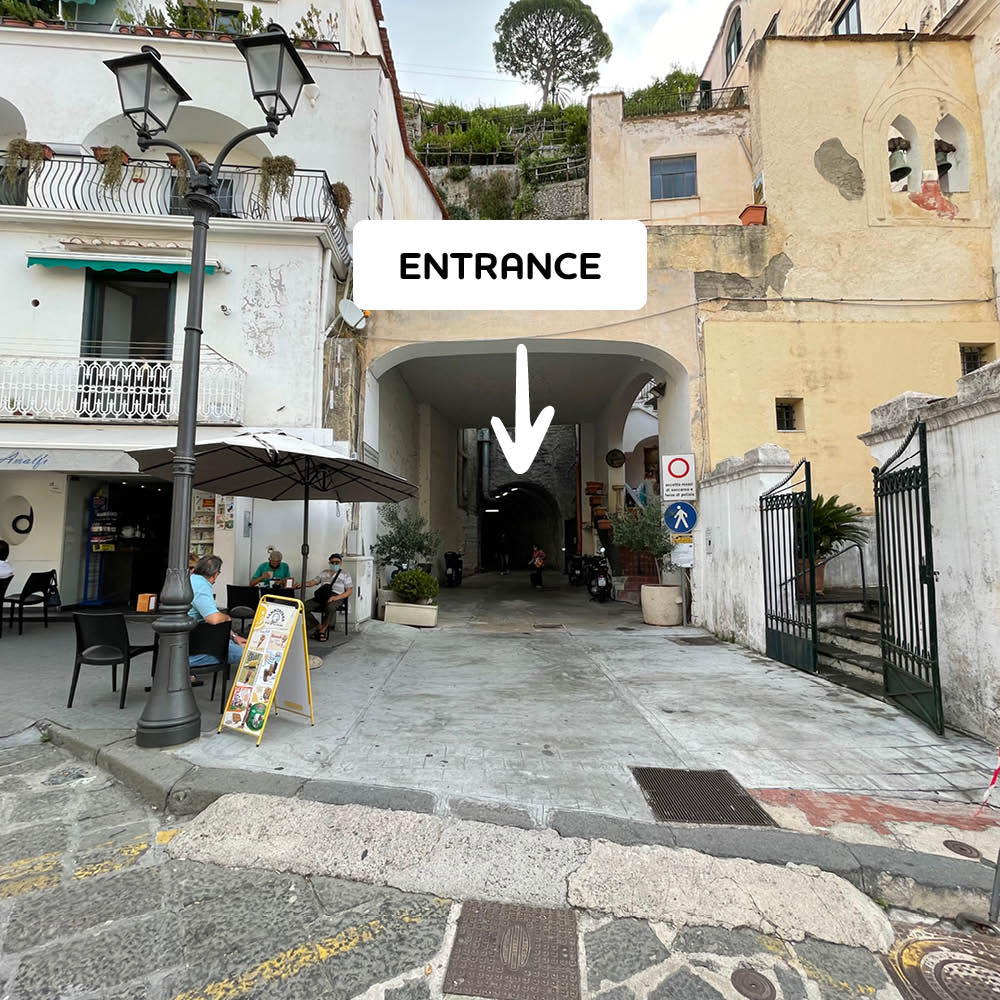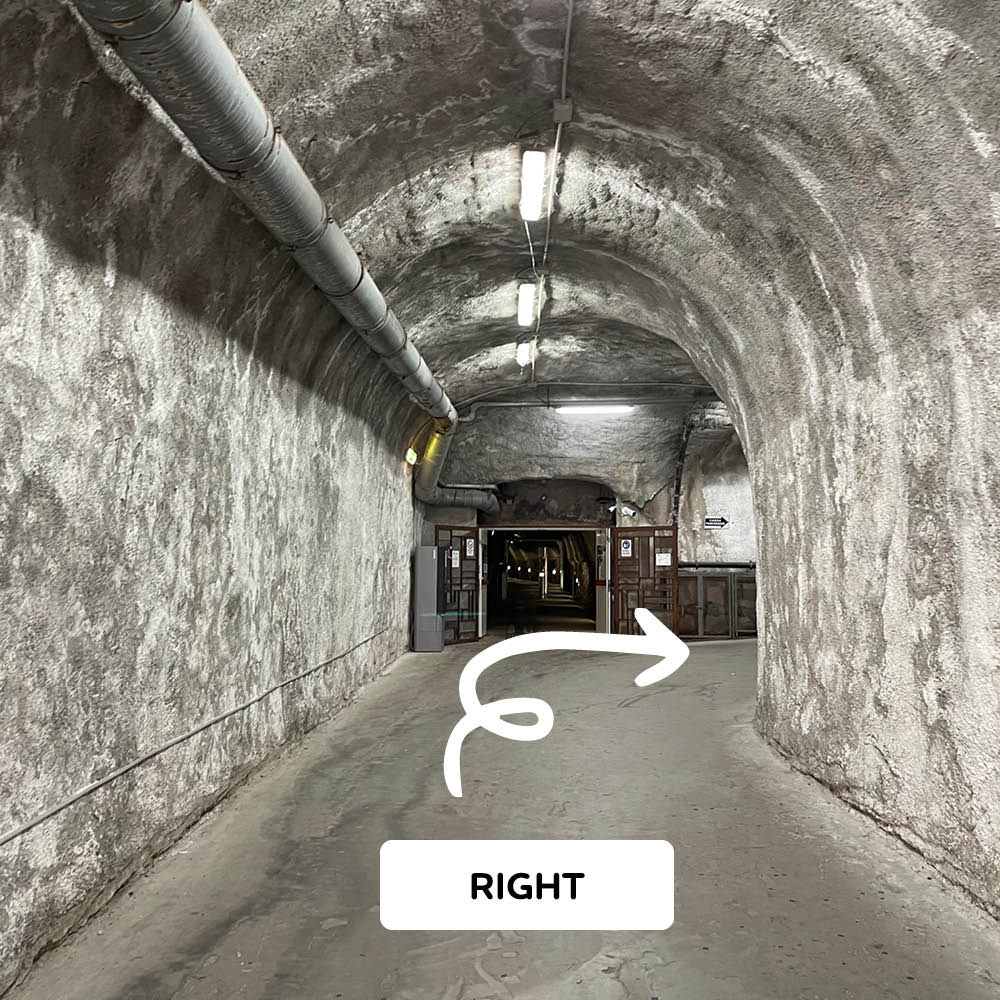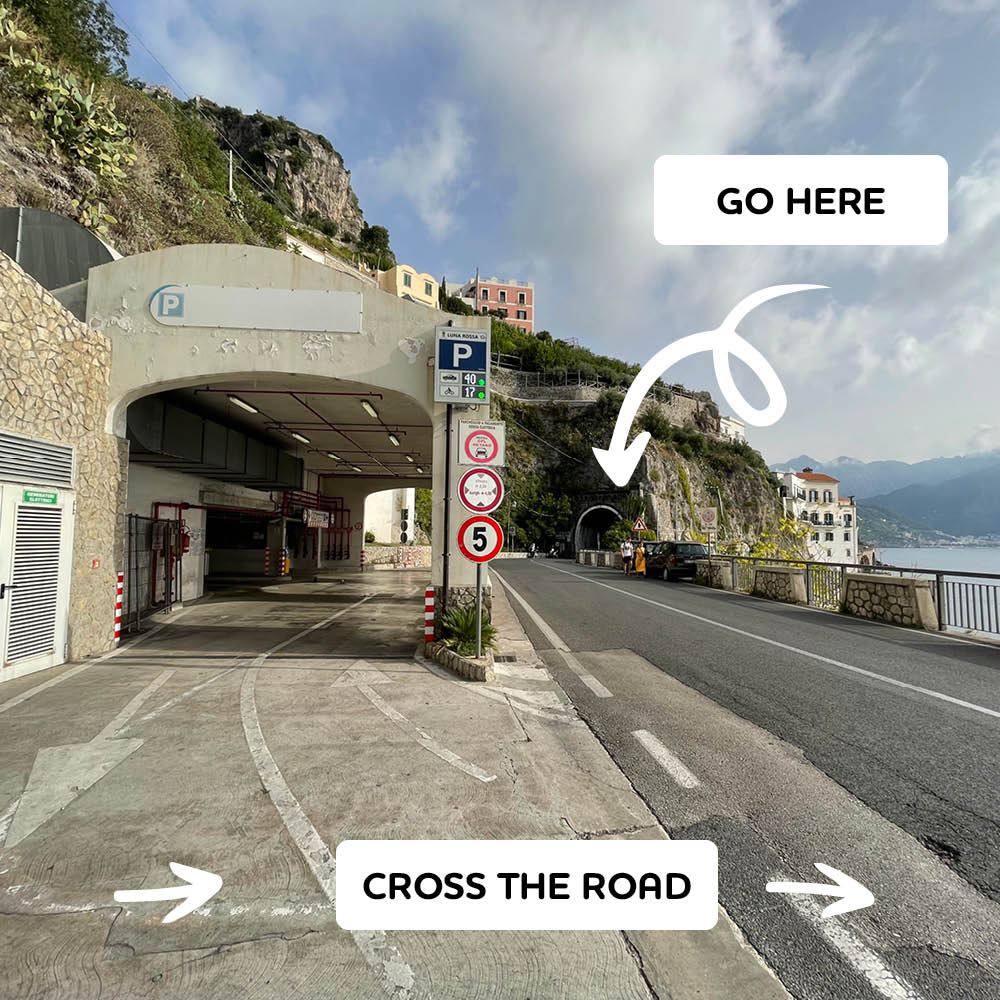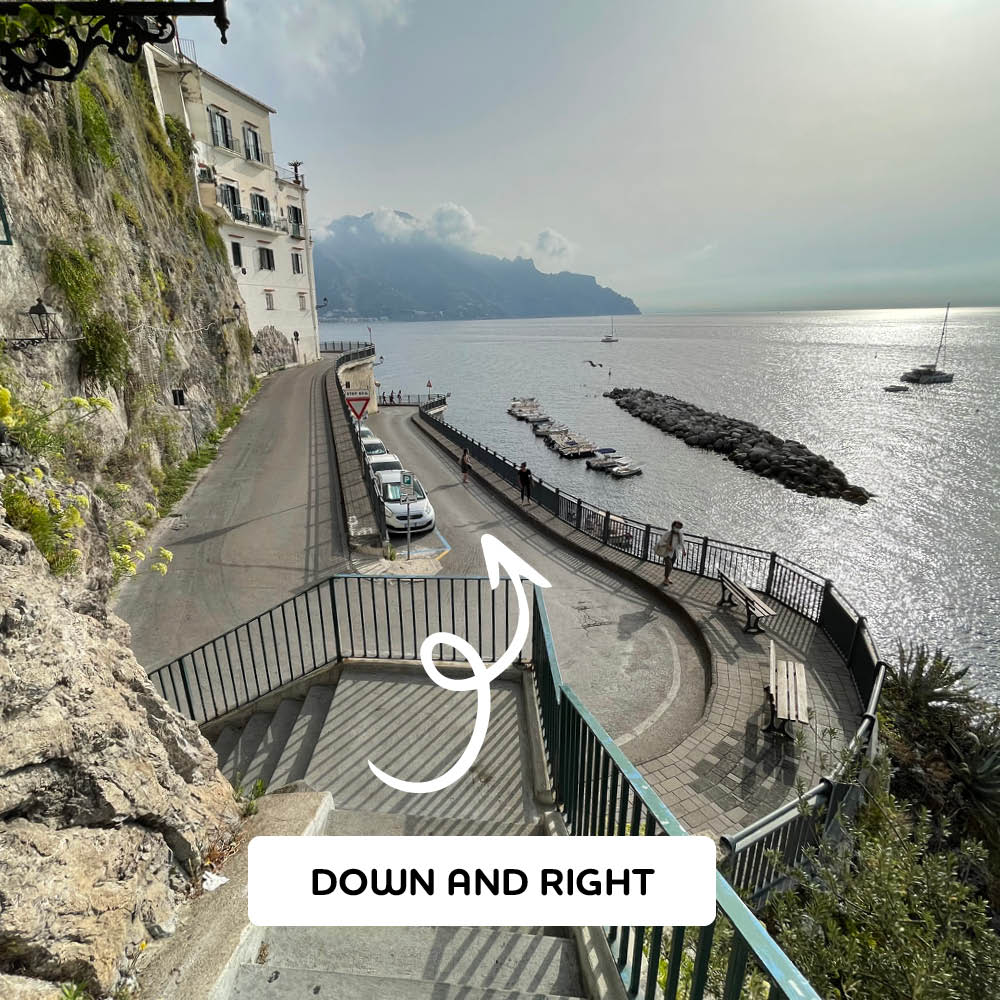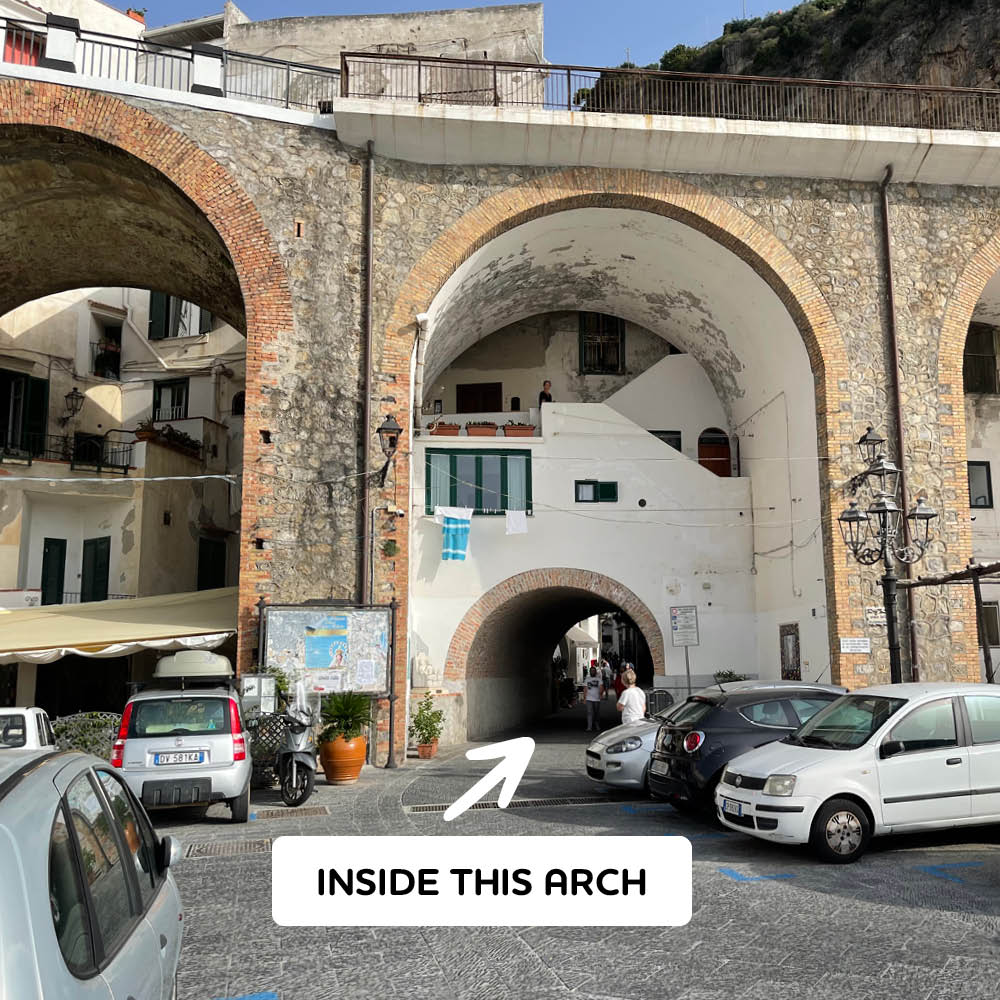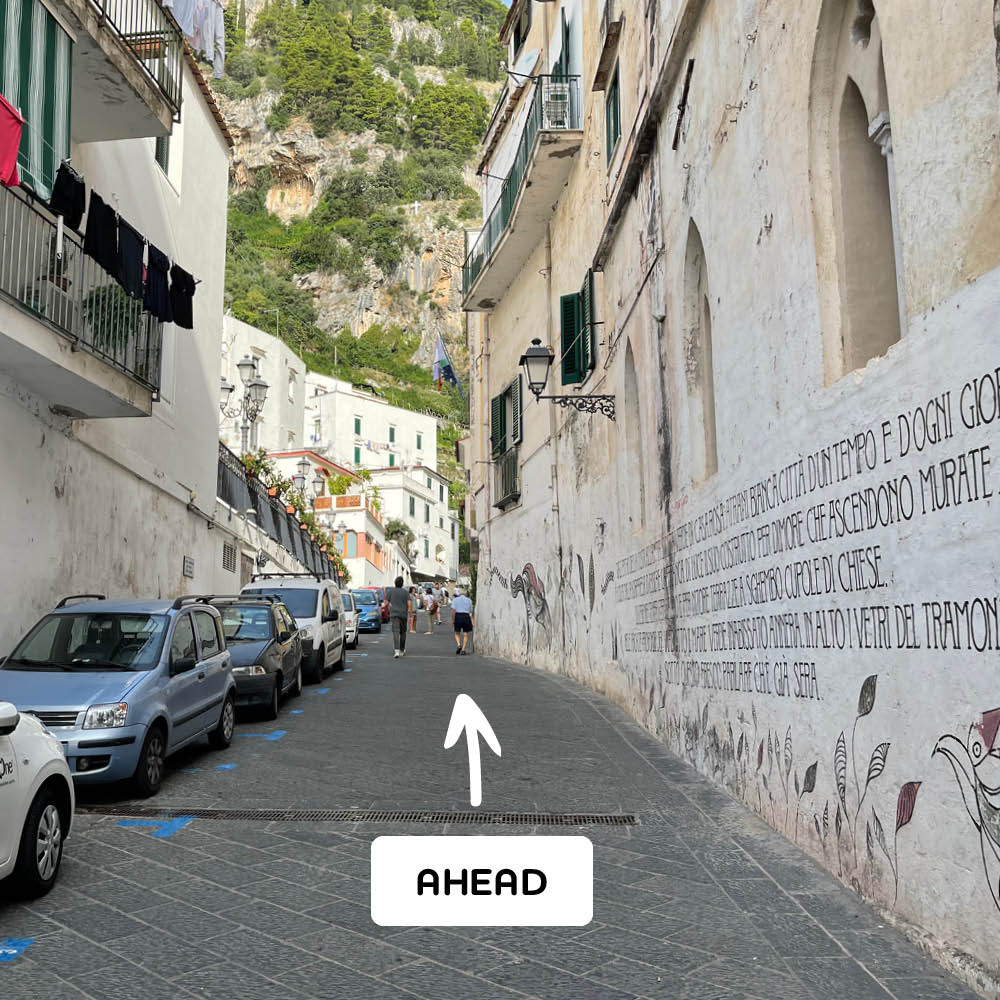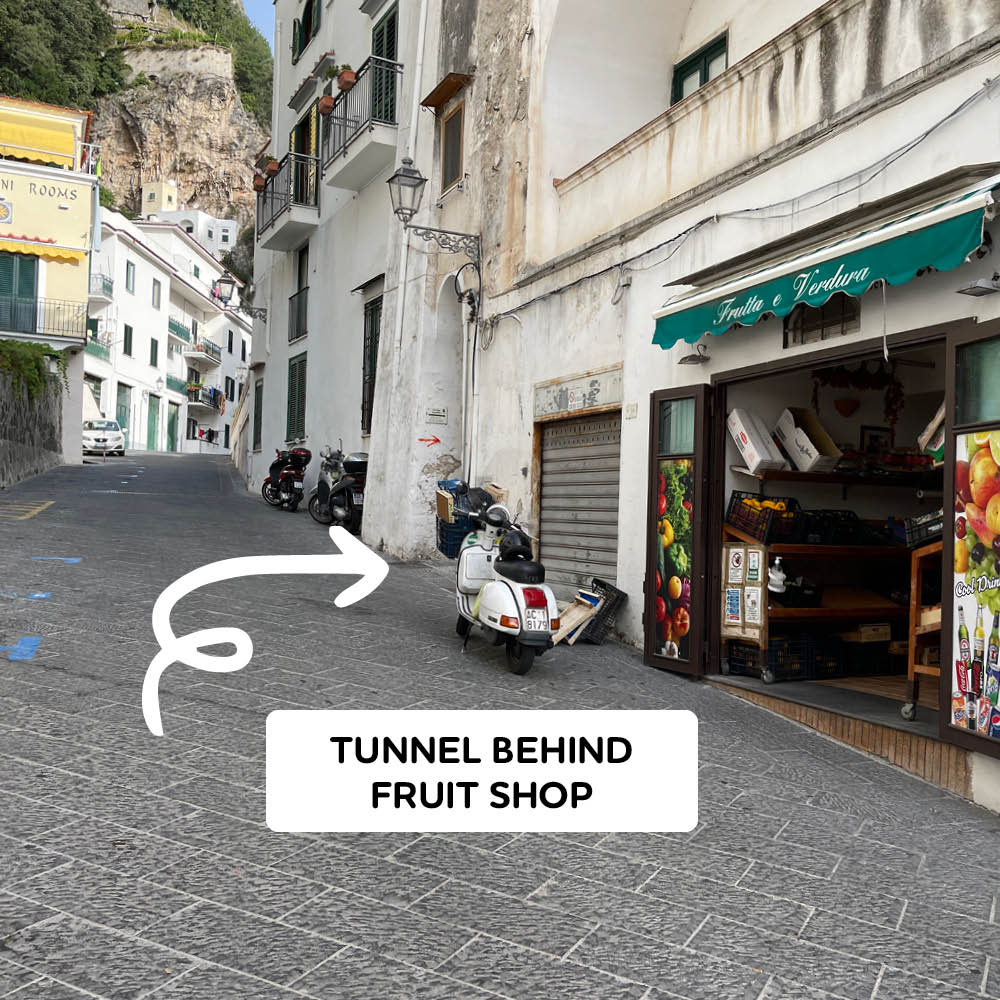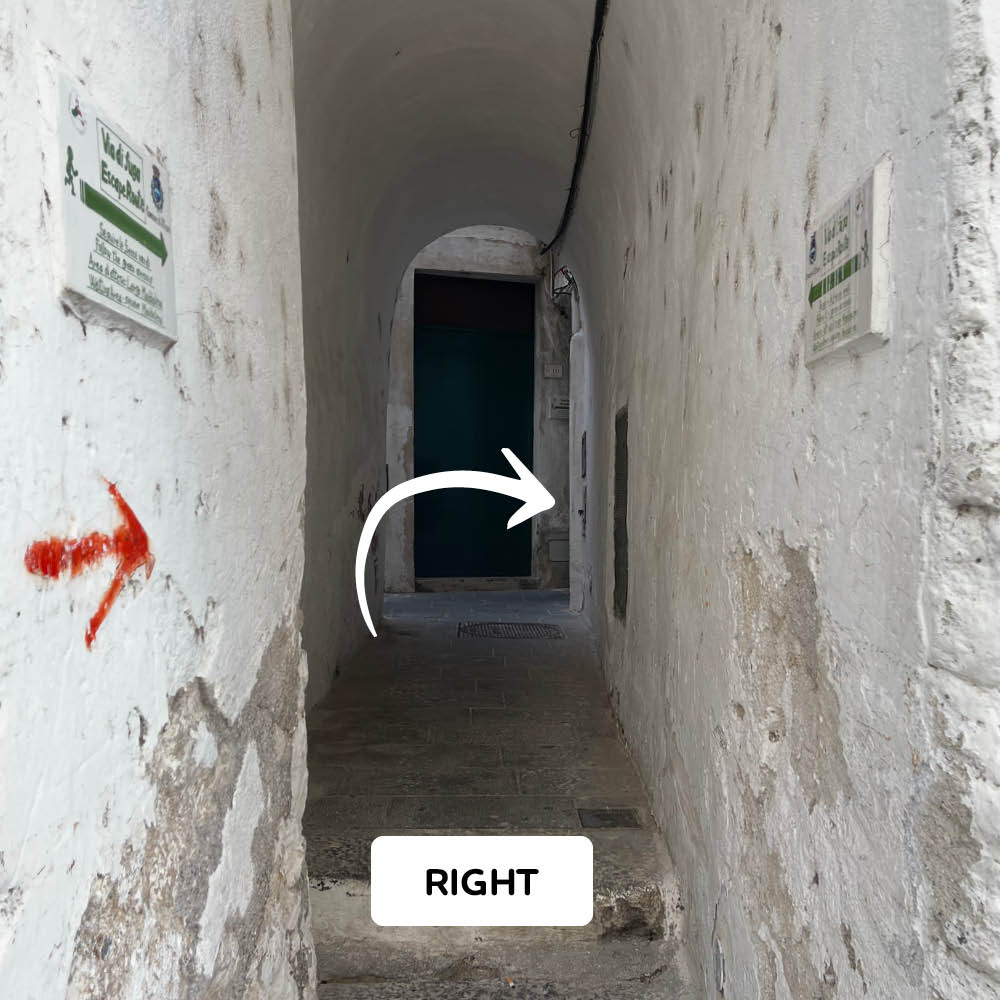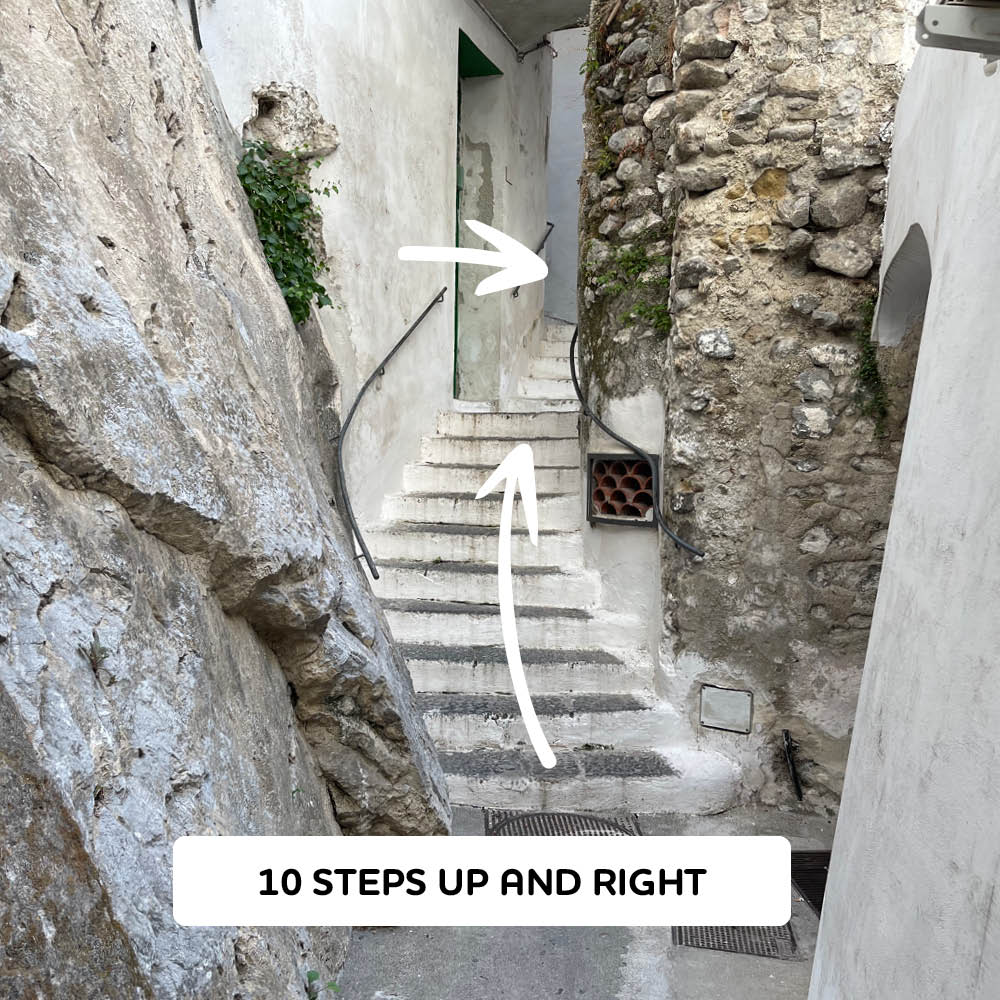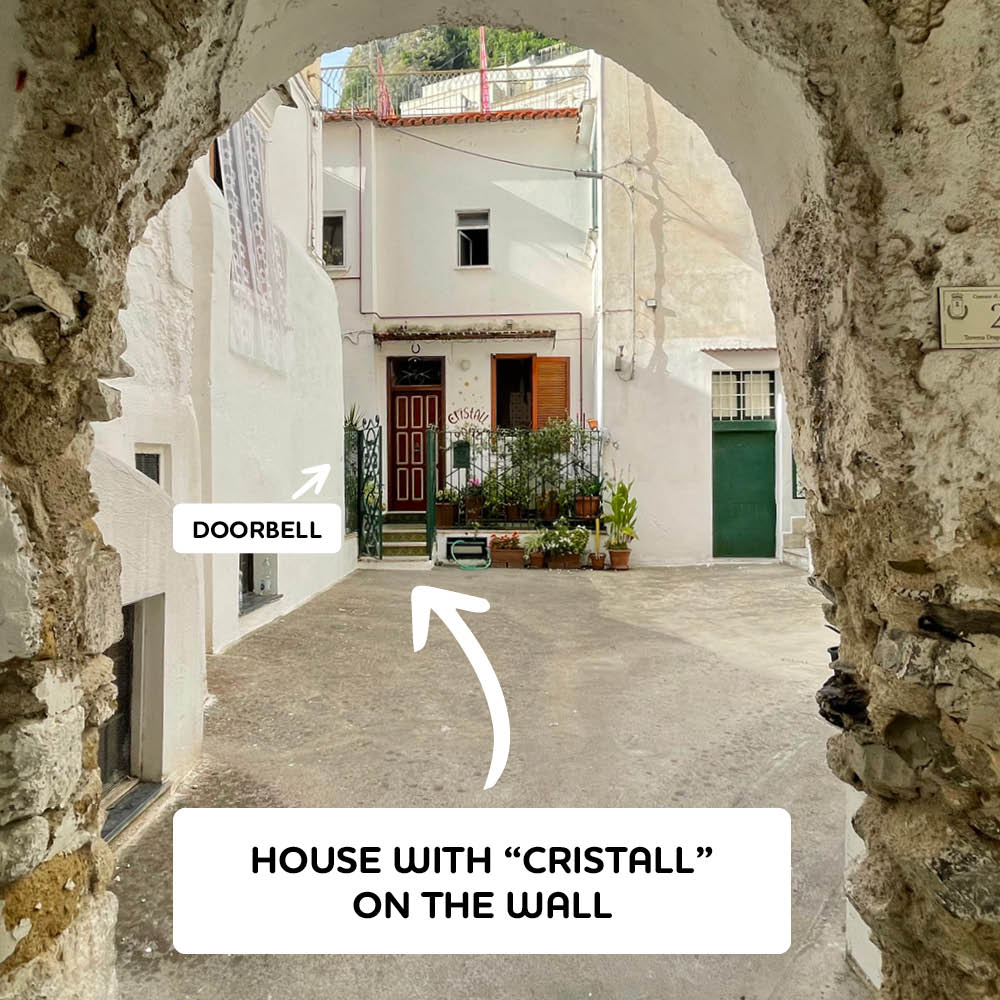 🚗 Thru Vietri Sul Mare
Best and easiest way to get here. Mostly autostrada and then 40 minutes by Amalfi Drive
🚗🚙 Thru Sorrento
One of the curliest ways to get here. Has a lot of traffic, especially near Positano. But mostly beautiful
⛰ Chiunzi & Ravello
One of the most dangerous way to get here. Road is narrow and going thru the mountains on 880m height
Parking in Amalfi coast is a general problem. There is public parking spot right in the town but it cost 3€ for 1 hour and it's forbidden during night time. So you need to move your car out of town after 11p.m. anyway.
Parking on a street, outside of Atrani cost 1€ for 1 hour and free form 22:00 till 08:00